WALL-MOUNTED COAT RACK IN IRON AND WOOD
The coat rack is traditionally the first piece of furniture you use when returning home, and marks the transition from exposure to the elements of nature to the protection and shelter offered by the home nest.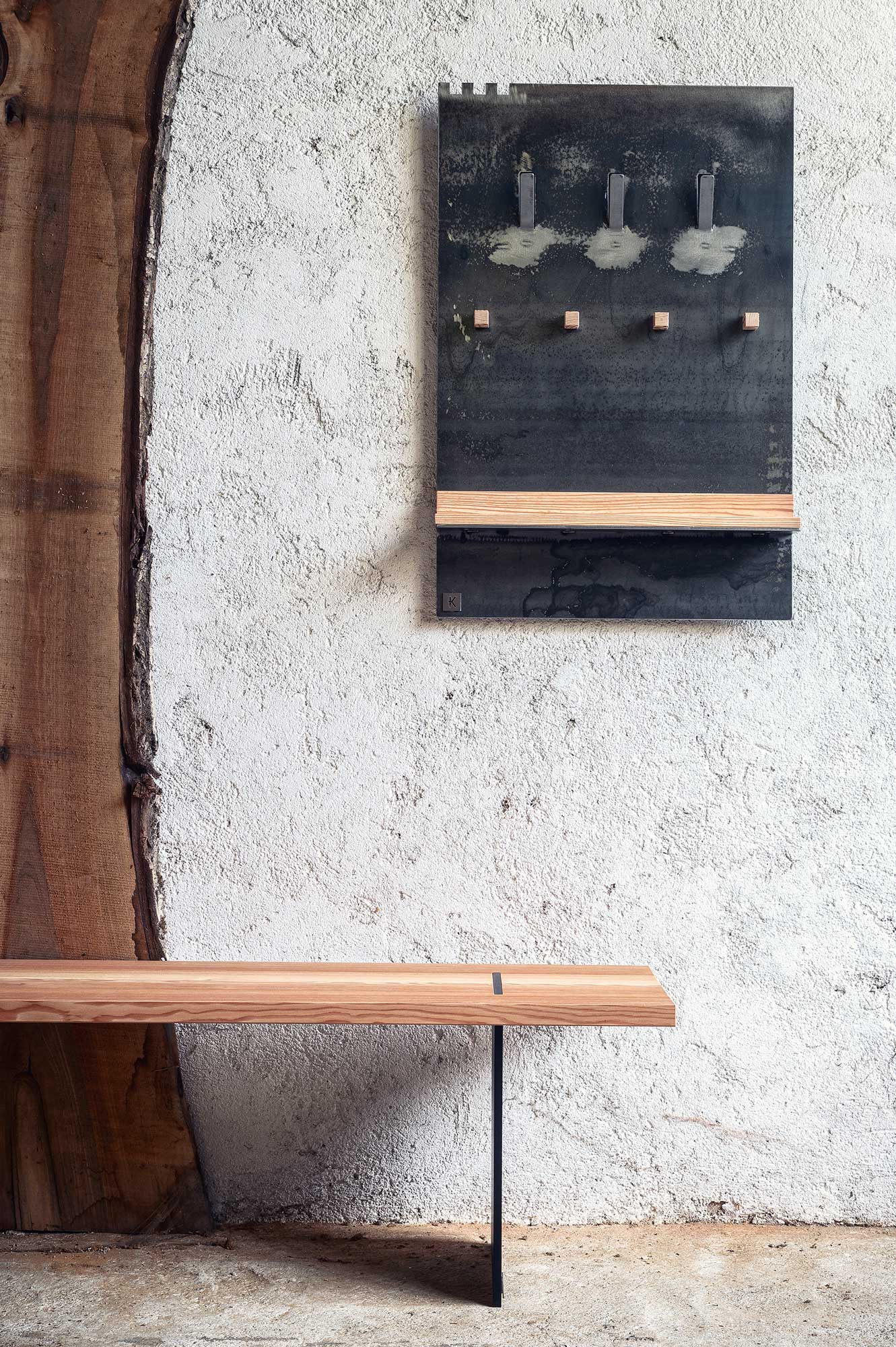 Tacapàn is a wall-mounted coat rack made of iron and wood, characterized by a strong presence of the straight line and clean details. The crenellation realized in the upper left corner evokes the ancient technique of comb jointing, a recurring theme in the elements of the collection.
The two organized series of hangers, the upper one in iron and the lower one in wood, show Kalt's functional and minimalist imprint. The lower wooden shelf, slightly inclined towards the inside, acts as a convenient pocket emptier for keys or small objects. The contrast between the rationality of the lines and the irregularity of the iron surface, with the clearly visible grindings below the upper hangers, gives this element a strong and pragmatic character.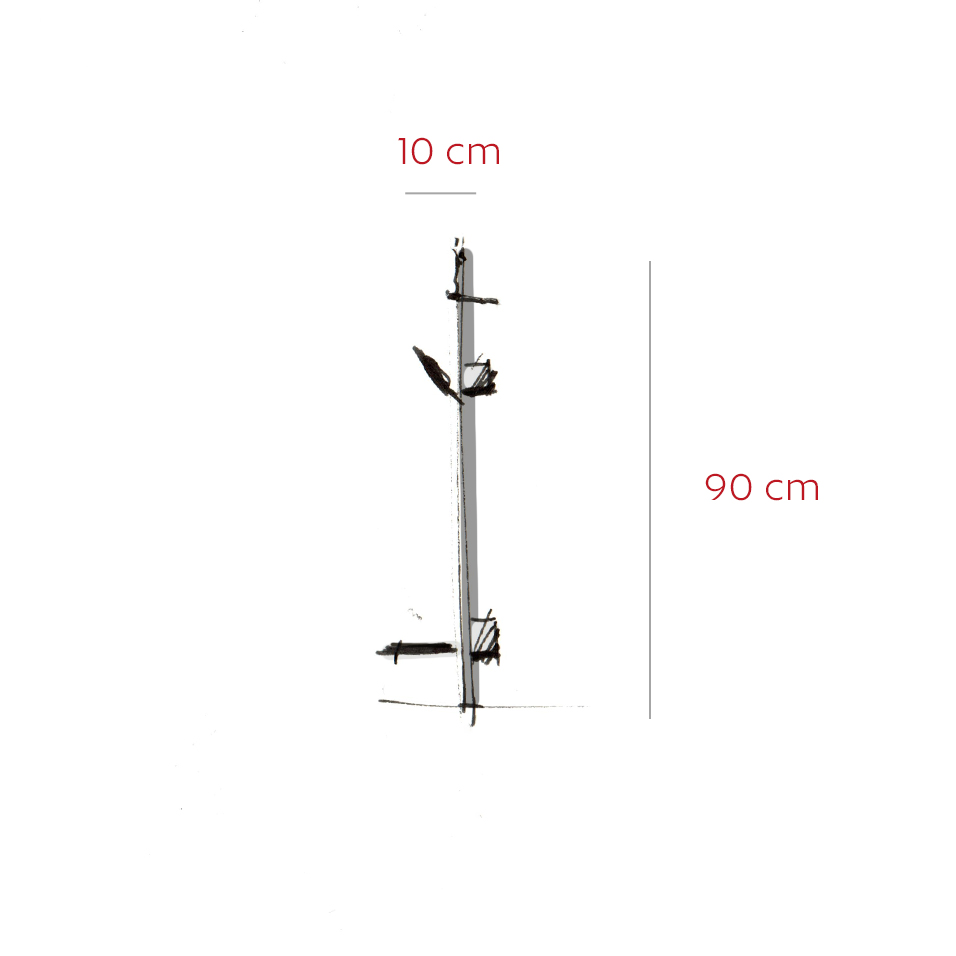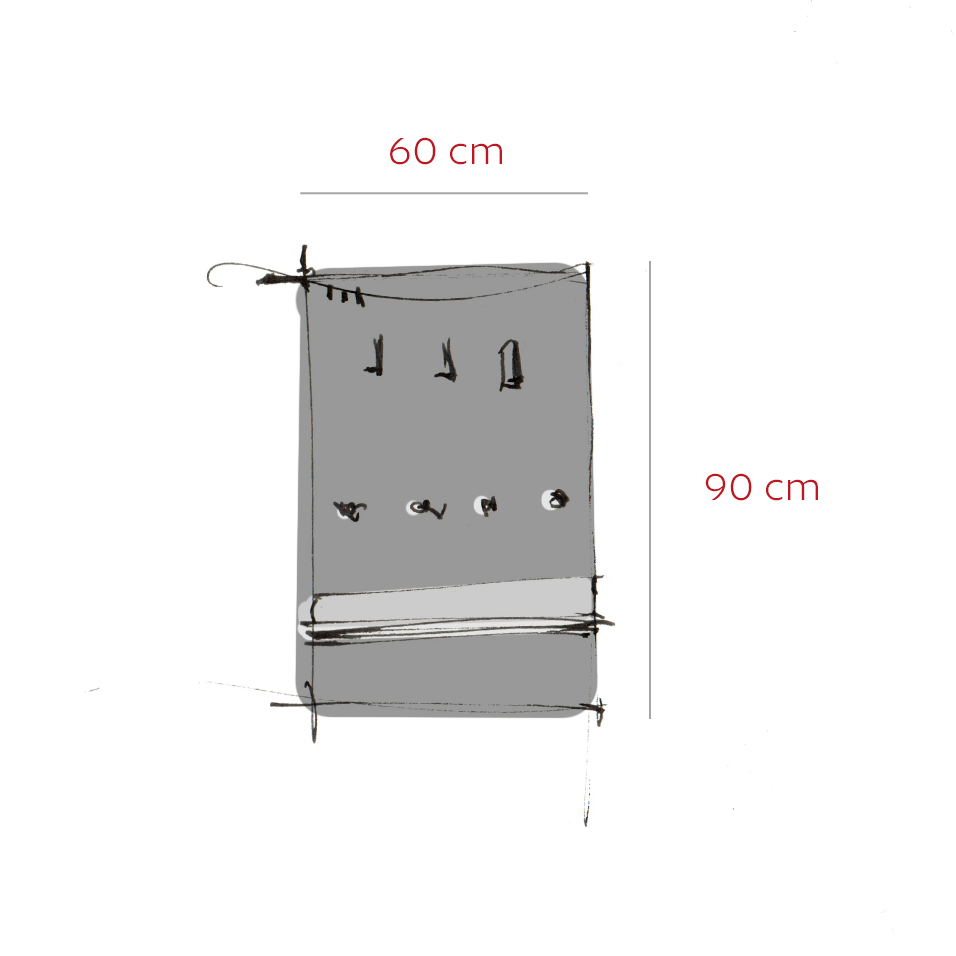 MATERIALS
Larch wood
Iron
DIMENSIONS
60x90x10 cm
Wood
Larch
Oak
Walnut
Larch first coated
Pine
Iron
Raw sheet with transparent coating
Sheet metal black/anthracite/red
Corten metal sheet with cimil coating
All elements from the Kalt collection can be personalised by choosing different combinations of woods parts and iron parts listed below. The price refers to the basic combination, each personalisation can imply a variation in price.
Other collection complements