Universal symbol of conviviality and core of family life, around the table we eat, discuss and share experiences and moments. The table honors habits often taken for granted, but which actually are the purest and simplest expression of living together.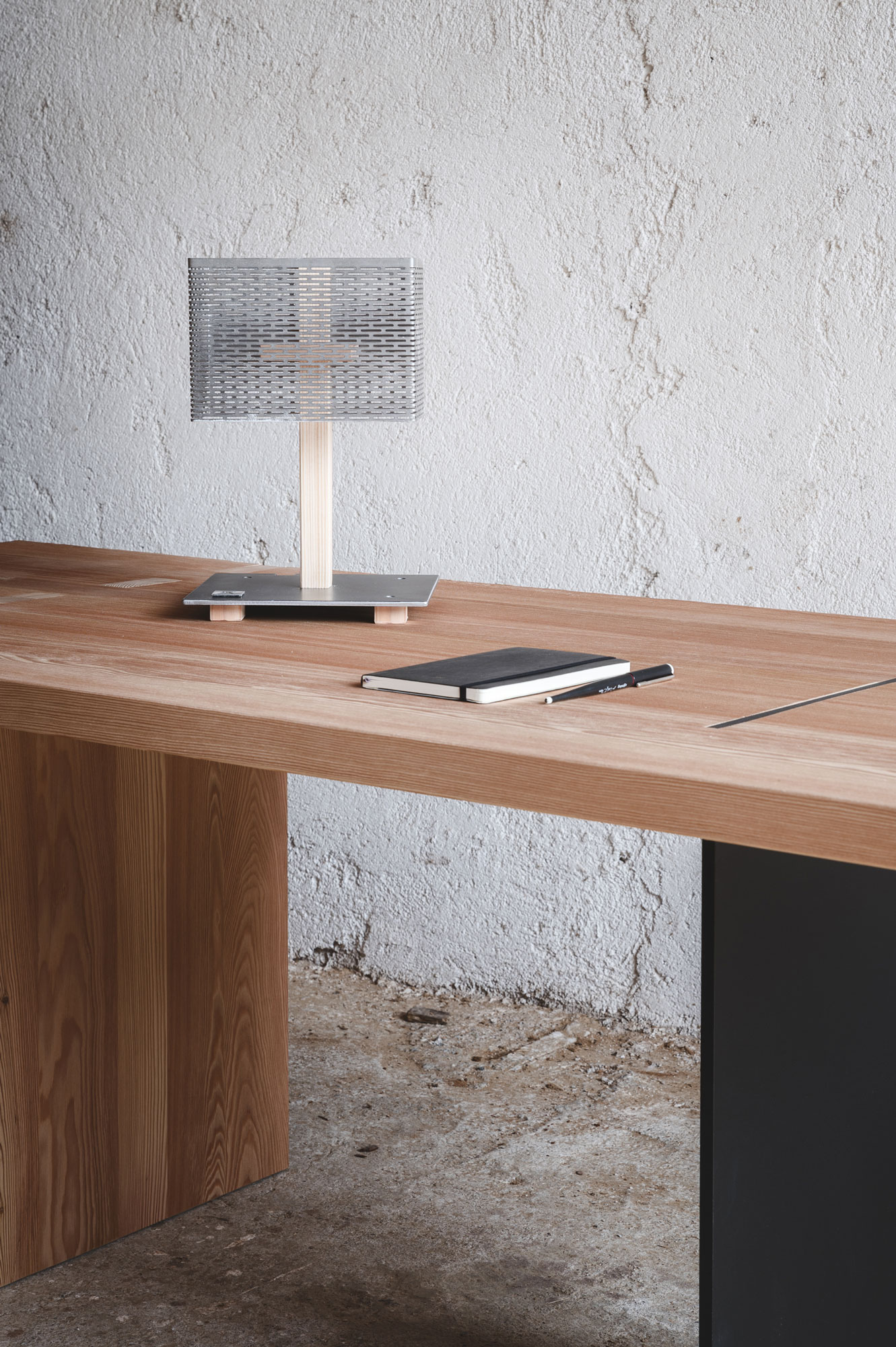 Sgherlo is a solid handcrafted table made of wood and iron, whose name, in the local dialect, refers to the evident asymmetry between the two legs. The iron one, in fact, is mounted in median position as to the width of the table, while the wooden one is shifted towards the side.
Symple but important stylistic choices, designed in a way as to give character to an element characterized by extremely essential lines. The traditional comb joint between the wooden leg and the table top is a feature found in the art of every carpenter, and it characterizes many of the elements of Kalt.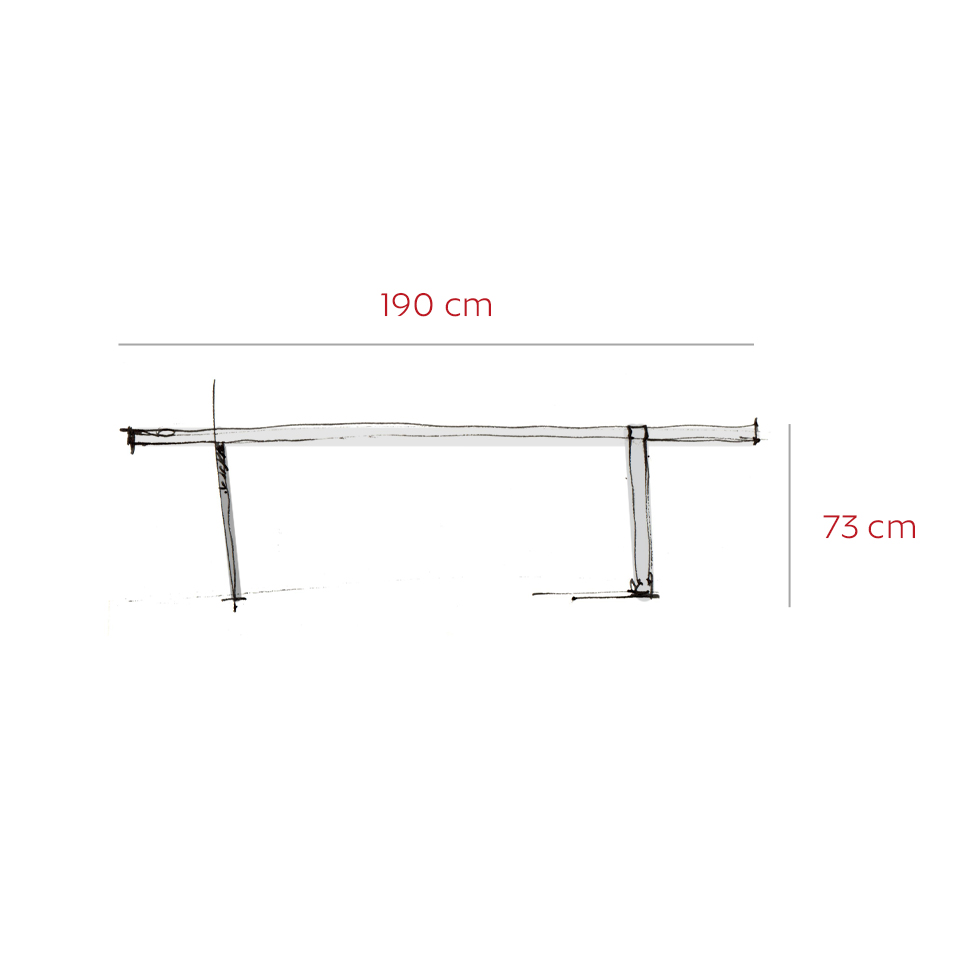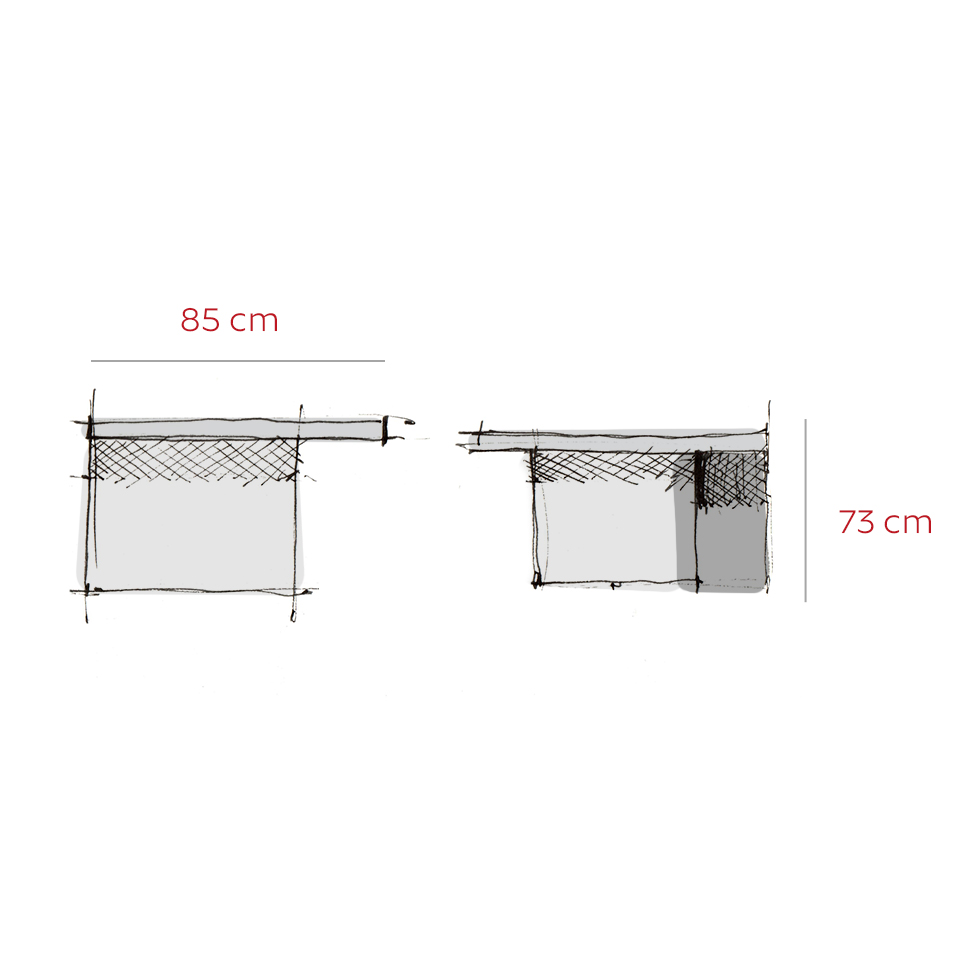 MATERIALS
Larch wood
Iron
DIMENSIONS
190x73x85 cm

Wood
Larch
Oak
Walnut
Larch first coated
Pine
Iron
Raw sheet with transparent coating
Sheet metal black/anthracite/red
Corten metal sheet with cimil coating
All elements from the Kalt collection can be personalised by choosing different combinations of woods parts and iron parts listed below. The price refers to the basic combination, each personalisation can imply a variation in price.
Other collection elements
Essential elements that recall the character of mountain people, heirs to a simple lifestyle.