When we receive a guest at home and invite him/her to get comfortable, we refer to the act of sitting down. The chair has always embodied in its simple essence this innate openness to hospitality.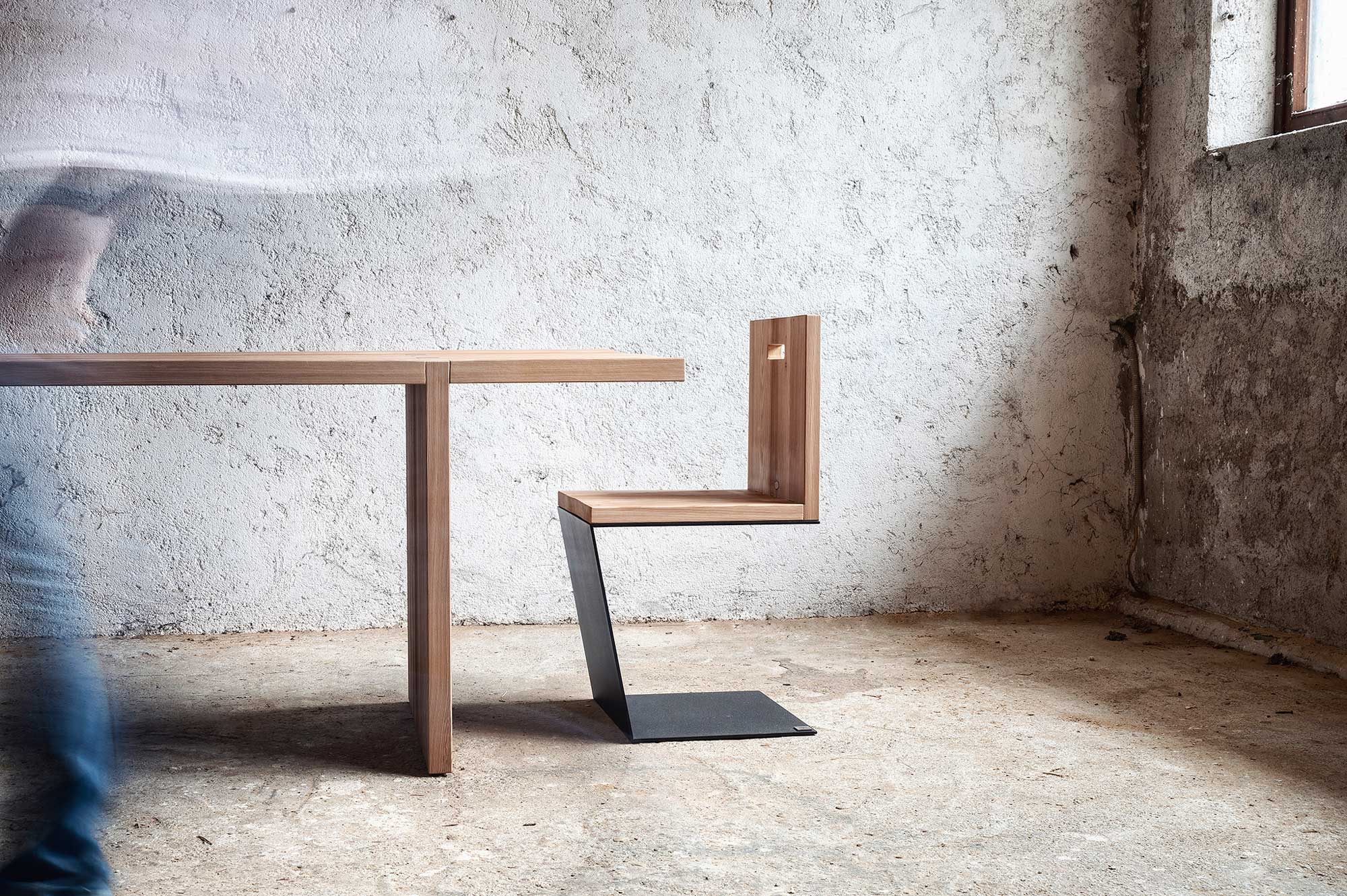 Storta is a chair made of iron and wood, strongly rooted to the ground thanks to the stability and weight of the solid base, which gives it its character. The three iron plates are welded together in a way that creates a particular geometrical sinuosity, which forms the support for the seat in a simple yet confident way.
The warmth of the wood, thanks to its characteristic veining, forms the seat, composed of the union of two elements. The hole carved in the backrest, beyond its function of a convenient handle, lightens the overall aesthetic of the element, making it more dynamic.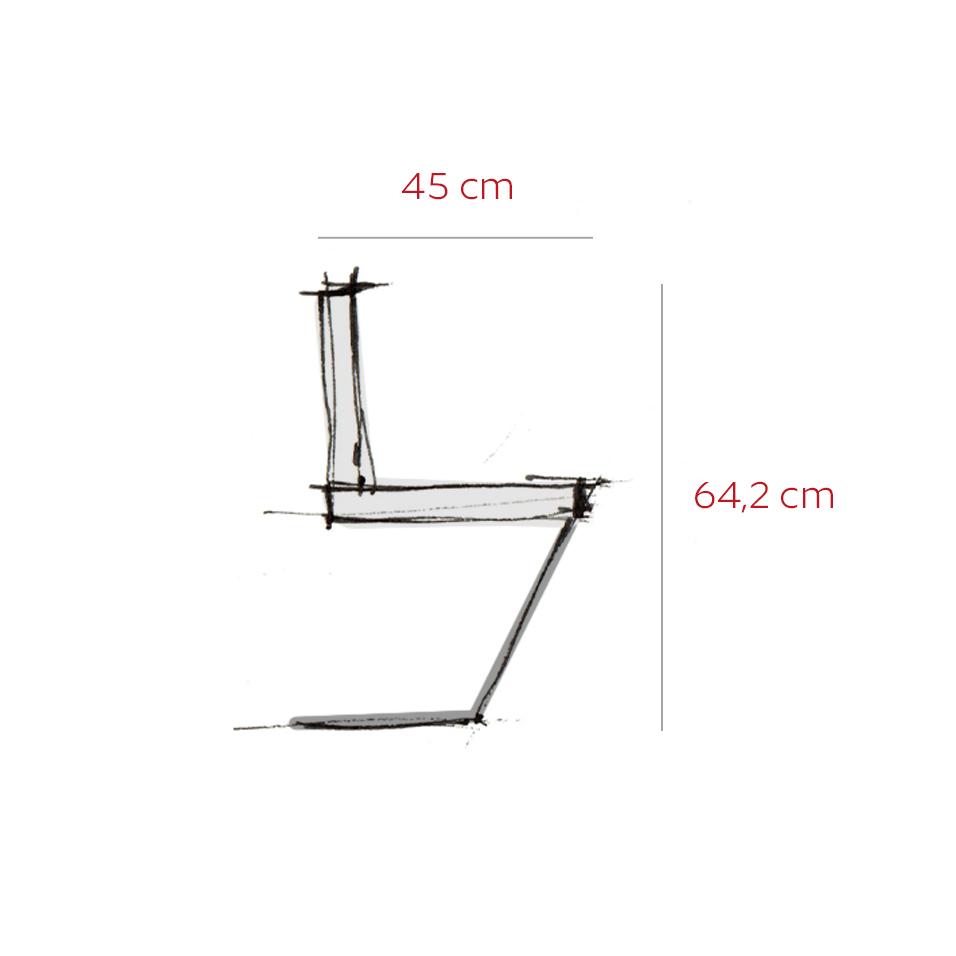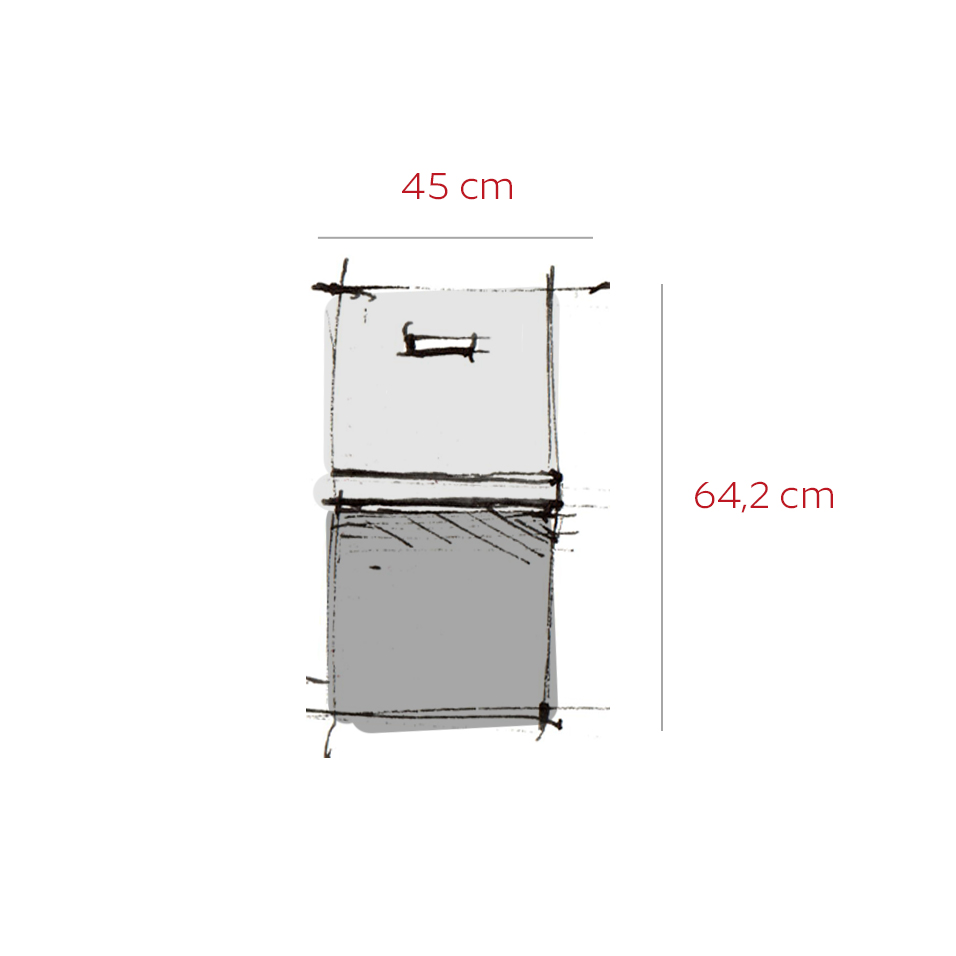 MATERIALS
Larch wood
Iron
DIMENSIONS
45×64,2×45 cm
Wood
Larch
Oak
Walnut
Larch first coated
Pine
Iron
Raw sheet with transparent coating
Sheet metal black/anthracite/red
Corten metal sheet with cimil coating
All elements from the Kalt collection can be personalised by choosing different combinations of woods parts and iron parts listed below. The price refers to the basic combination, each personalisation can imply a variation in price.
Other collection elements
Essential elements that recall the character of mountain people, heirs to a simple lifestyle.