When the lights are turned on, ideas clear up, new projects take shape and books are written. Light has always been a fundamental element in the life of each of us, with which to play and imagine.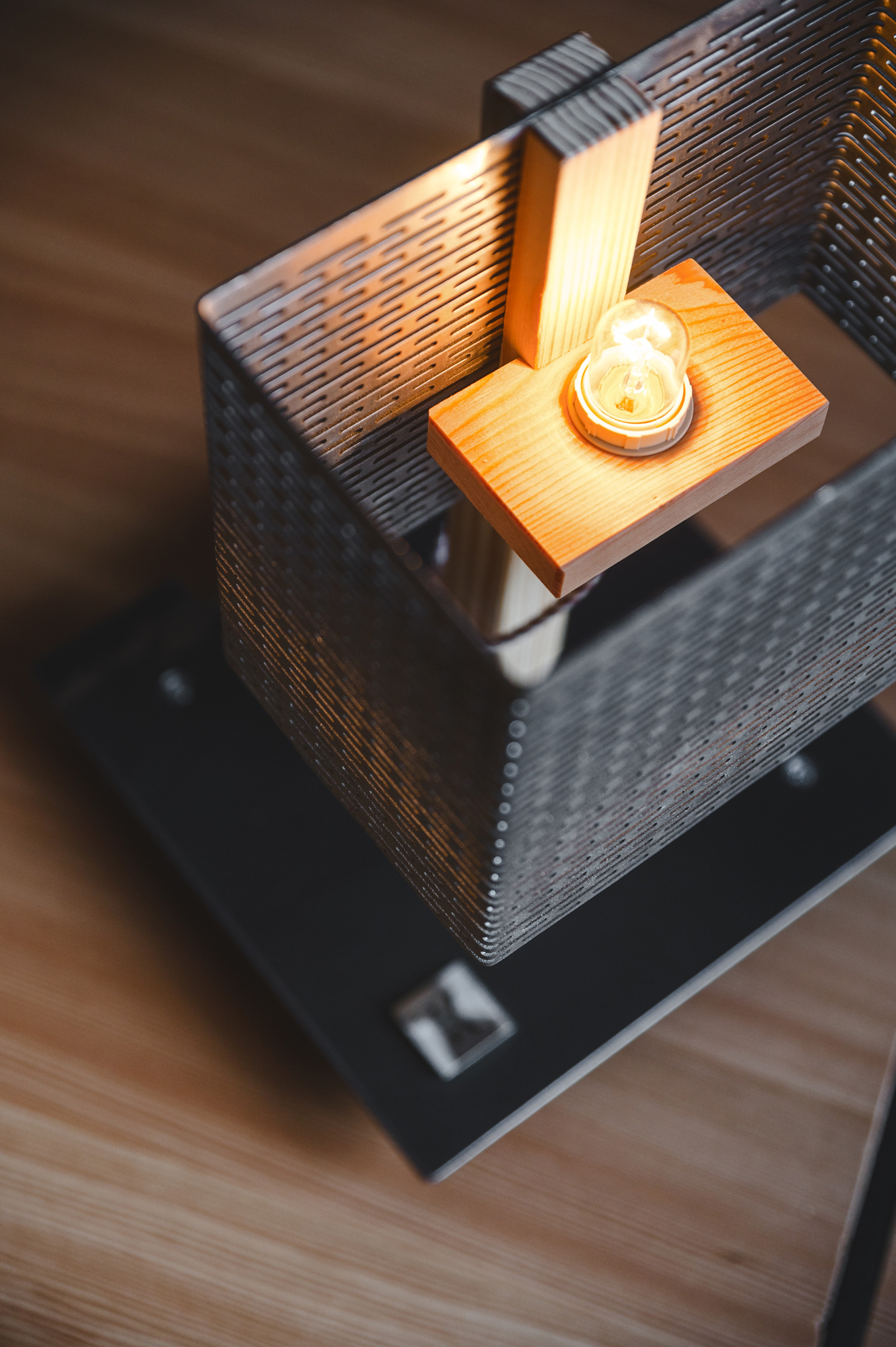 Lum is an elegant desk lamp in wood and iron. The base is an iron plate fixed on four wooden feet, on which stands a vertical element that supports an iron lampshade of rectangular shape. The sides of it are characterized by a regular pattern of small elongated holes, that allows the passage of light. 
This element is characterized by a more modern style than other elements of Kalt, and  minimalism seems to indulge in a few more details: rounded corners, feet and engravings all contribute together to form a meticulous composition, in which elegance and harmony are the constant.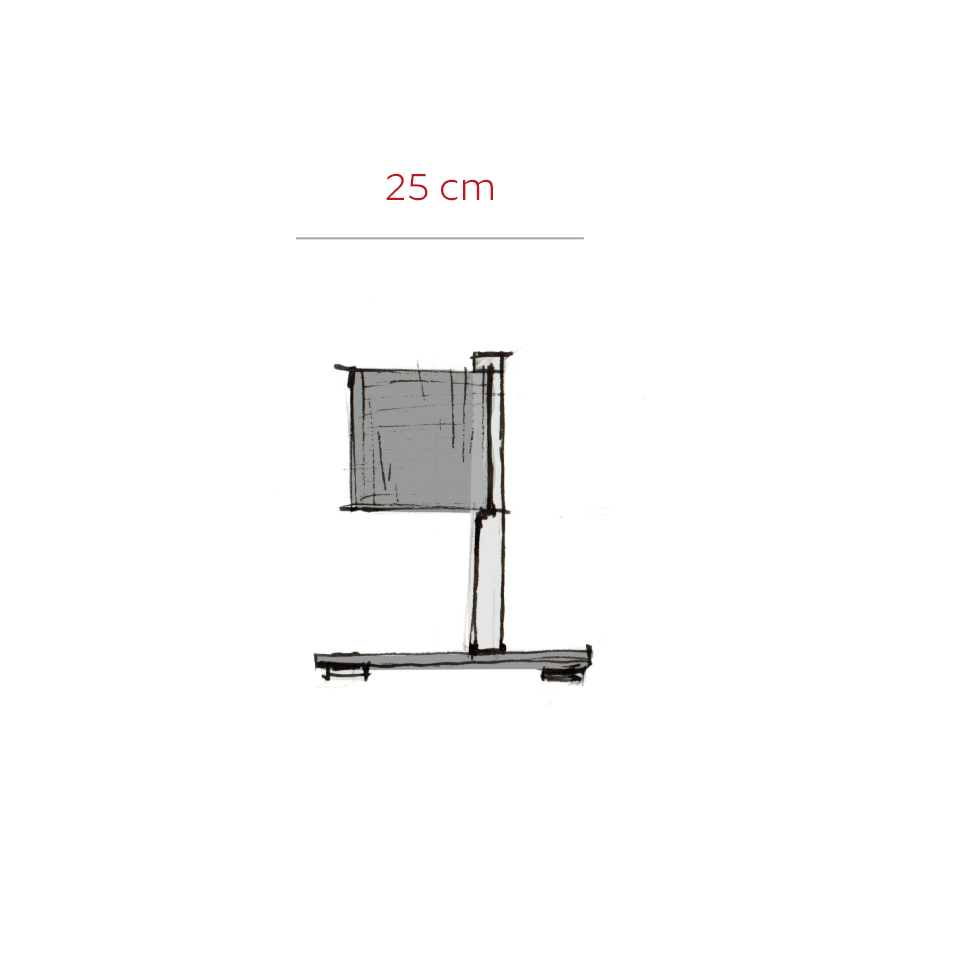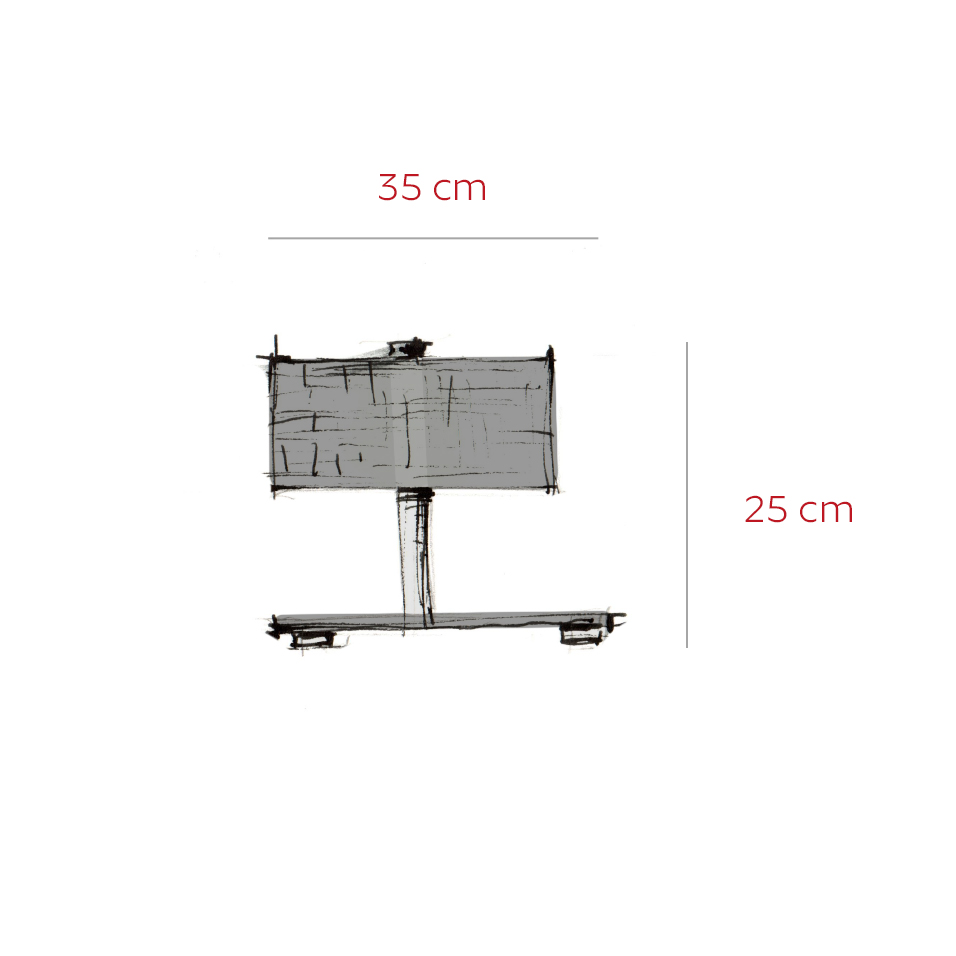 MATERIALS
Larch wood
Iron
DIMENSIONS
25x35x25 cm
Wood
Larch
Oak
Walnut
Larch first coated
Pine
Iron
Raw sheet with transparent coating
Sheet metal black/anthracite/red
Corten metal sheet with cimil coating
All elements from the Kalt collection can be personalised by choosing different combinations of woods parts and iron parts listed below. The price refers to the basic combination, each personalisation can imply a variation in price.
Other collection complements