SMALL TABLE / MULTIPURPOSE ITEM
Every home has rooms, surfaces and objects. Some of them are bound to specific and well-defined uses, while others are open to different interpretations depending on the moment and the context in which they are used.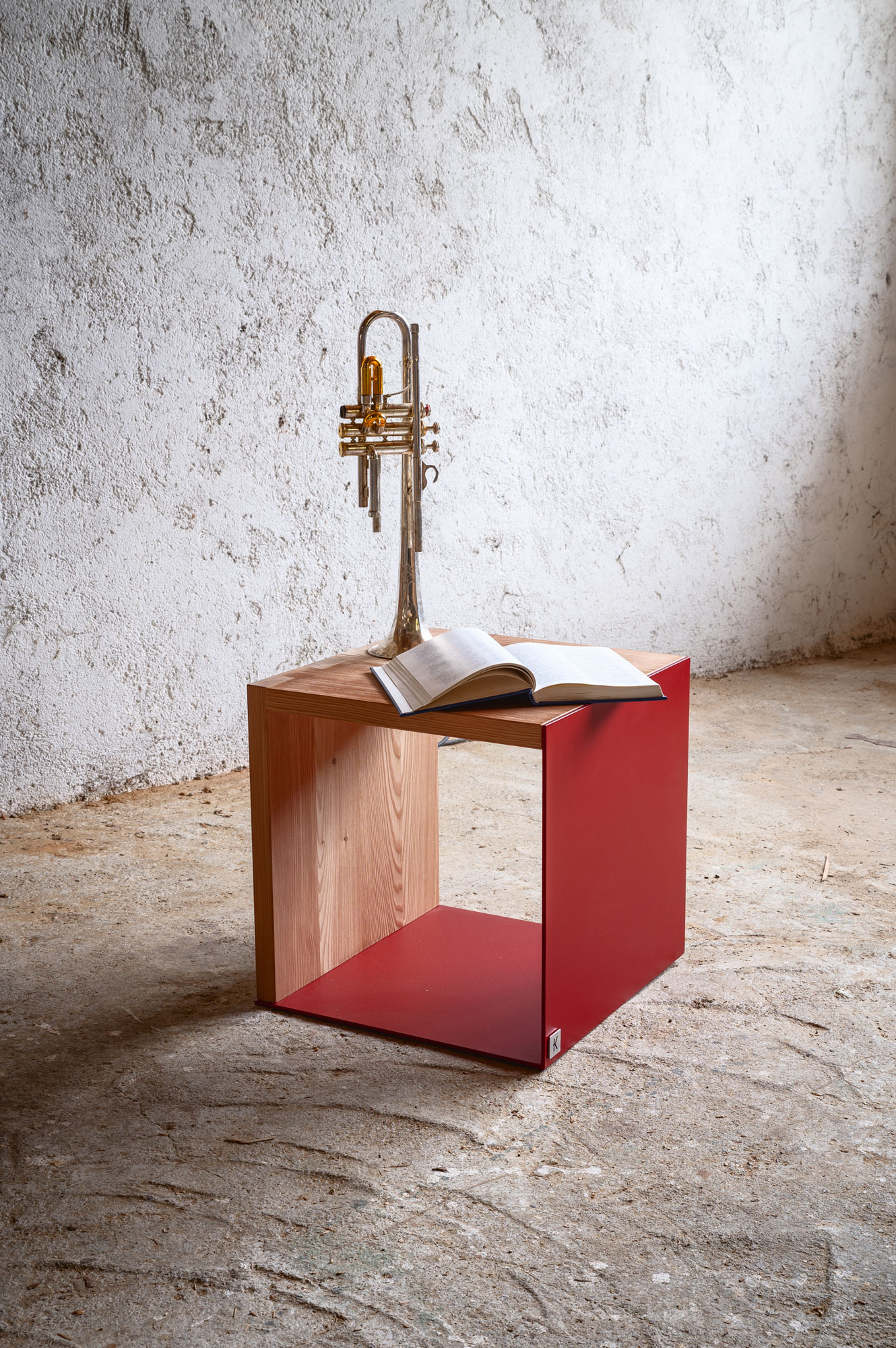 Conforme is a cube made of wood and iron, characterized by simple and well-defined geometrical lines. The embrace in which the four sides are intertwined recalls the union between yin and yang, and the result is an extremely balanced and minimalist element with a distinctly essential character.
Scagnèl's more docile brother, it can be used as a stool, coffee table, shelf or bookcase, thanks to its combined use with other elements of the same line. The iron part is available, on request, also in other colors.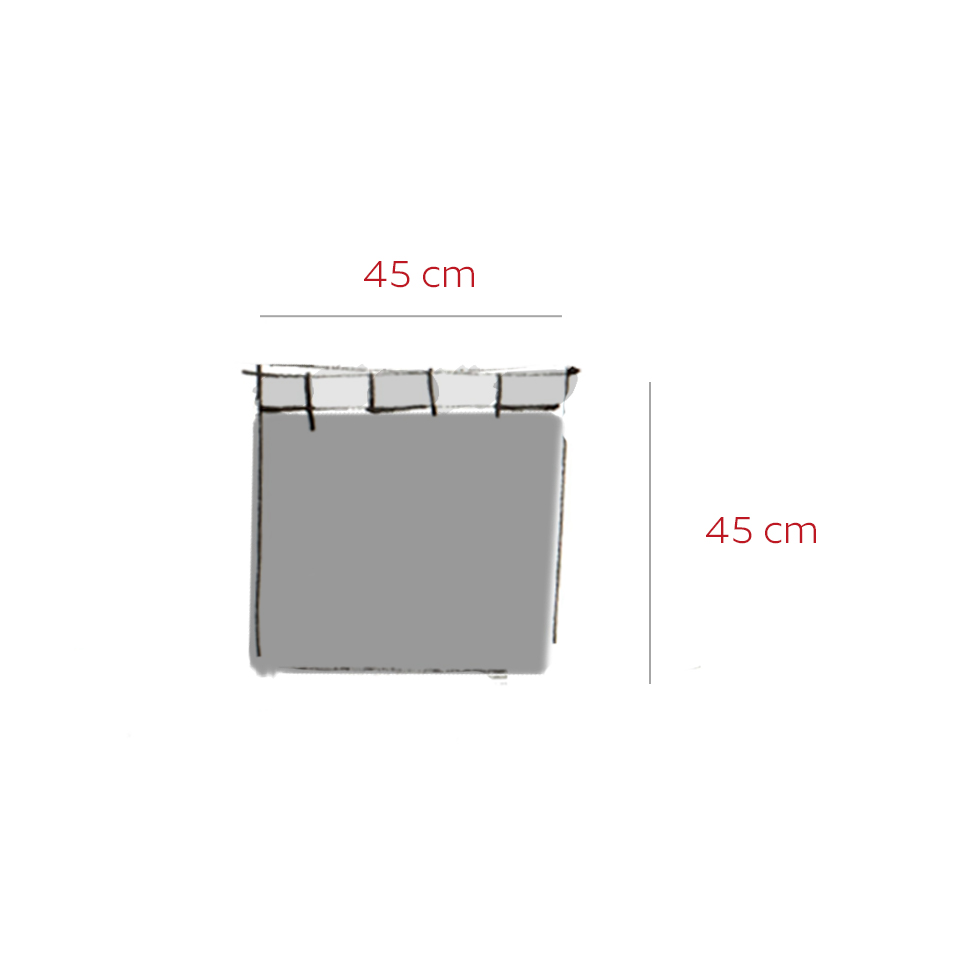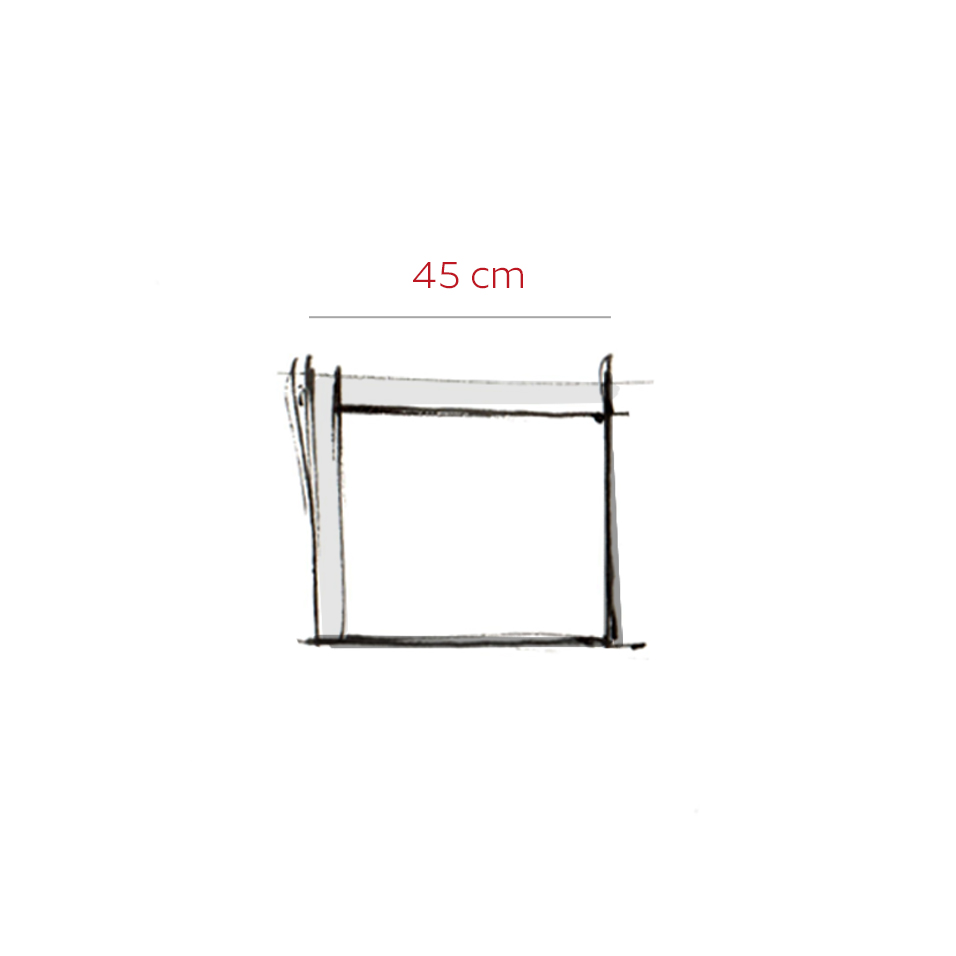 SMALL TABLE / MULTIPURPOSE ITEM
MATERIALS
Larch wood
Iron
DIMENSIONS
45x45x45 cm
Wood
Larch
Oak
Walnut
Larch first coated
Pine
Iron
Raw sheet with transparent coating
Sheet metal black/anthracite/red
Corten metal sheet with cimil coating
All elements from the Kalt collection can be personalised by choosing different combinations of woods parts and iron parts listed below. The price refers to the basic combination, each personalisation can imply a variation in price.
Other collection elements
Essential elements that recall the character of mountain people, heirs to a simple lifestyle.