MODERN BENCH IN WOOD AND IRON
A bench on which to seat, alone or in company, squeezing together if necessary.
When thinking about the wooden benches placed outside our "masi", the typical alpine mountain cottages, it already seems to feel the warmth of the sun on the skin and the peace of a moment of pause shared with our loved ones or with the silence of the mountains.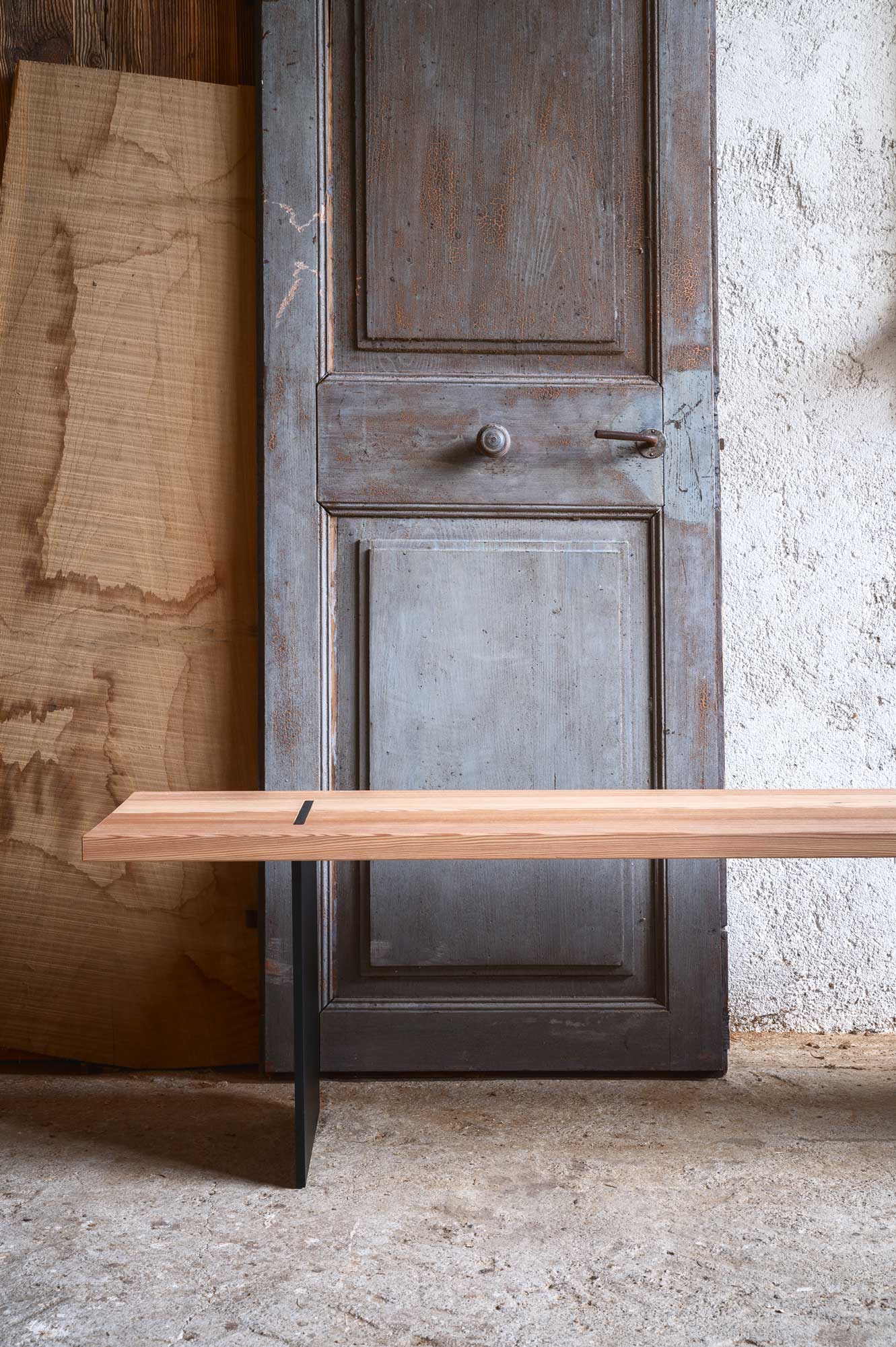 Banch is a modern bench in wood and iron with a clean and linear design, formed by three simple elements: a horizontal wooden panel that acts as a seat and the two legs, fixed to the upper platform asymmetrically. The iron leg is set in a median position with respect to the width of the seat, while the wooden leg is shifted in favor of either end.
The comb joint of the wooden leg is a reference to the craftsmanship tradition of the territory, while the strongly asymmetrical and minimalist character are an expression of the modern aesthetic that characterizes the soul of Kalt. Perfect both as a single element and in combination with the Sgherlo table.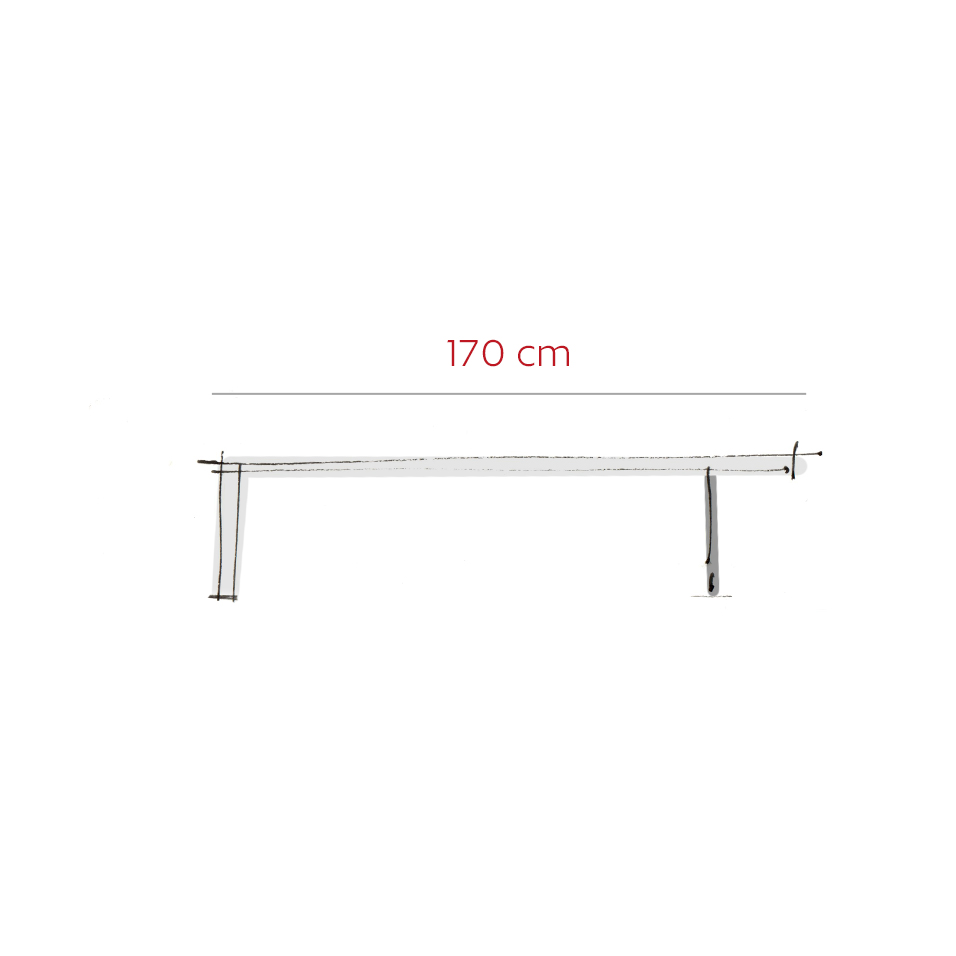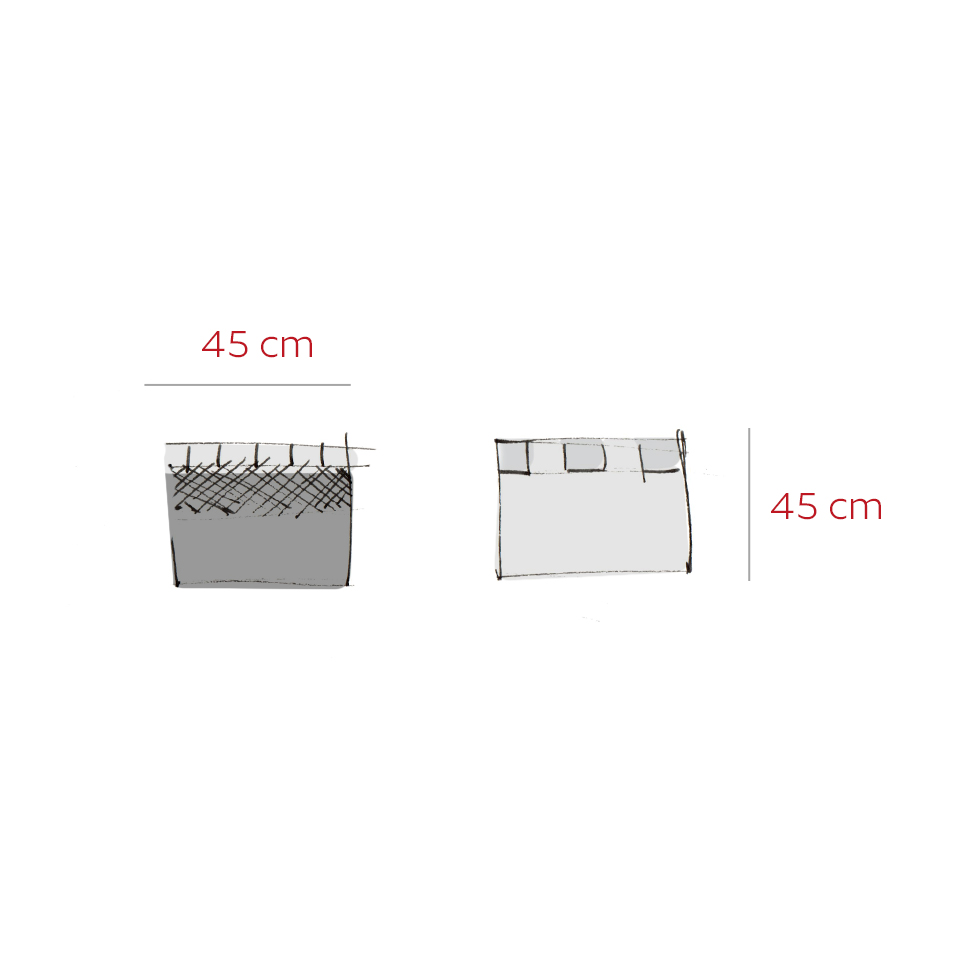 MATERIALS
Larch wood
Iron
DIMENSIONS
170x45x45 cm
Wood
Larch
Oak
Walnut
Larch first coated
Pine
Iron
Raw sheet with transparent coating
Sheet metal black/anthracite/red
Corten metal sheet with cimil coating
All elements from the Kalt collection can be personalised by choosing different combinations of woods parts and iron parts listed below. The price refers to the basic combination, each personalisation can imply a variation in price.
Other collection elements
Essential elements that recall the character of mountain people, heirs to a simple lifestyle.